Worthing Direct Leaflet Distribution Services
Lancing & Sompting (south) Area Delivery Map
 Leaflets & flyers are delivered to a total of 5,000 households in the Lancing & Sompting (south) area.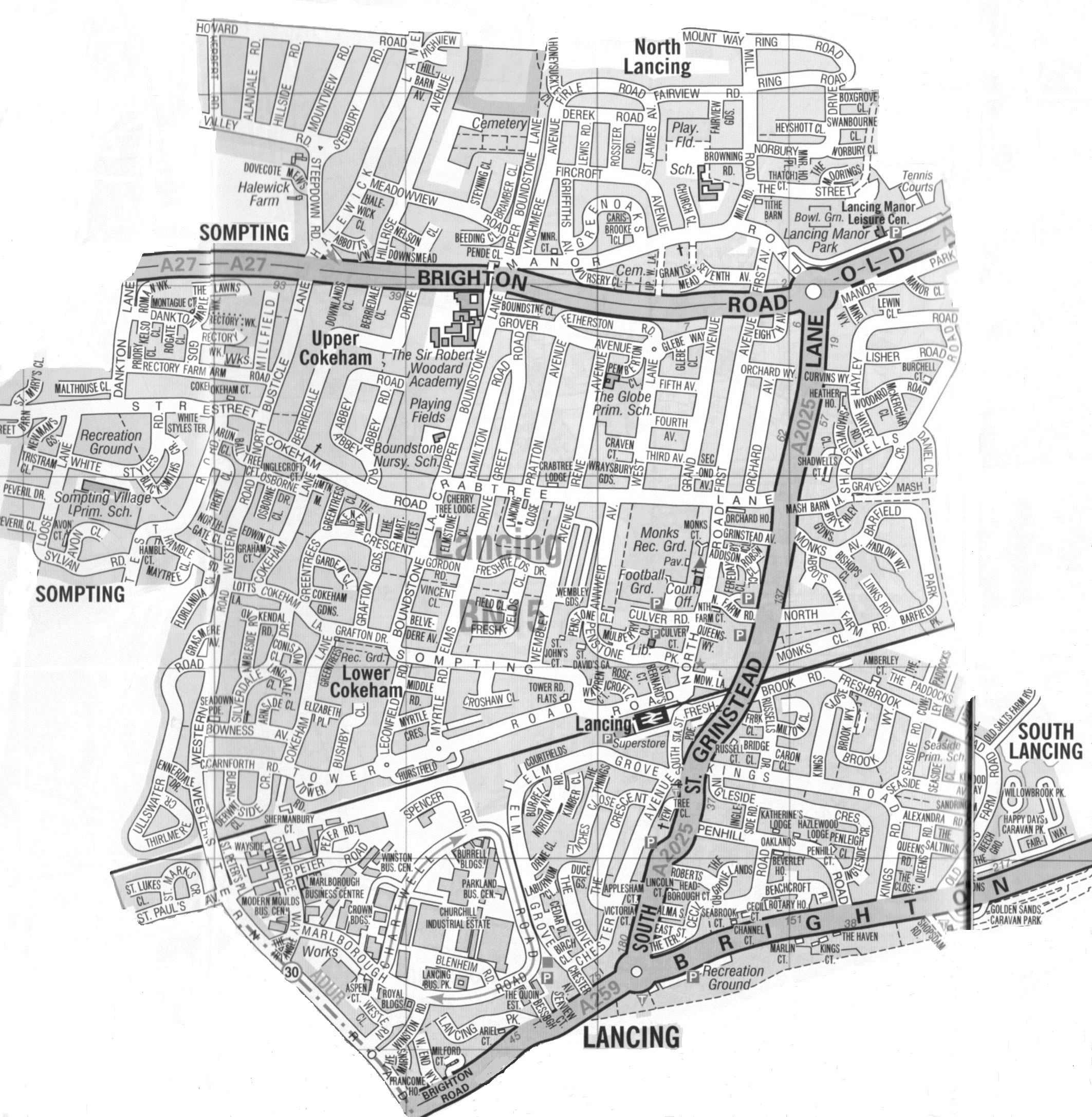 The Lancing & Sompting (south) delivery area is a new round starting in July 2014, together with its sister round of Lancing & Sompting (north) delivery area (3,000 households), the above map shows the total coverage area of both of these delivery rounds.
Once the rounds are completed for the first time, the dividing line between the two delivery rounds will be known and this map will be split and updated on the site.
For clients wanting to target all of Lancing & Sompting (total – 8,000 households) it is suggested you consider also booking the neighboring  East Worthing delivery round (2,000 household) in order to round-up your booking to a total of 10,000 households.