Worthing Direct Leaflet Distribution Services
– Worthing's premier leafleting company!
———————————–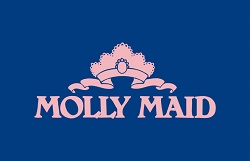 Molly Maid Domestic Cleaning Services
Mike and Worthing Direct are a real pleasure to do business with, their level of service at a competitive price, reaps rewards in the number of enquirers we get.
So much better than Royal Mail!
Their technique for flyer delivery combined with the use of GPS tracking really gives us customers confidence in getting great results. We look forward to making more use of Worthing Direct for years to come.
Thanks Mike and everyone at Worthing Direct.
Denise and Colin Edwards, Molly Maid.
———————————-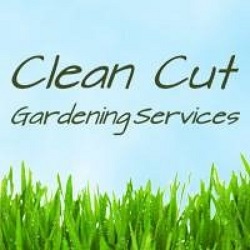 Tel: 01903 899592
Before using Worthing Direct, we had used four other companies and experienced problems including long-lead times, flyers delivered to the wrong areas, and the dumping of our flyers, those problems are now behind us.
With Worthing Direct we are receiving much higher call volume than on any previous leaflet campaign, this year we have already achieved a 130% return on our predicted annual investment with Worthing Direct just 2 weeks into the 2016 campaign, and therefore under 10% of our flyers are delivered so far!
I would not hesitate to recommend Worthing Direct to any local businesses wishing to promote their businesses.
Luke Brice – Clean Cut Gardening.
———————————-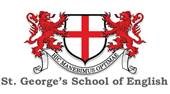 St. George's School of English
Worthing Direct has done a fantastic job!  Their feedback and reporting keep us in the loop and they are always ready to give advice.  The trackable distribution makes it so much easier for us to collect our statistics and the distribution is efficient and ultimately more successful.
I wouldn't hesitate to recommend Worthing Direct distribution time and again.
Silvia Krivosik, Director, St. George's School of English
———————————-

Home Delivery of Frozen Foods and Ready Meals.
Telephone: 01903 215170
When first contacting Mike Cottee at Worthing Direct we were greeted with a friendly and helpful response.
Everything was clearly explained and after agreeing a programme this was carried out efficiently and on time, and produced a great response.
We would thoroughly recommend Worthing Direct who offer great value for money.
Andy Clarke, Phoenix Frozen Foods Ltd
 ———————————–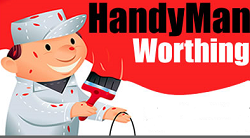 Telephone: 07831 124 226
I've always been sceptical about flyer drops, as I tend to always bin any that are delivered to my home.
However, Worthing Direct has proved my scepticism to be unfounded, as clearly not everyone does what I do!
I have been very pleased with the response from my initial delivery by Mike and will certainly be using Worthing Direct again.
Nick Cotton*, Handyman Worthing
* Not the EastEnder's one, this Nick is CRB checked – Mike. 
———————————–

4 CPL House, Ivy Arch Road, Worthing, West Sussex, BN14 8BX
Telephone: 01903 201 822
Having had leaflets delivered before we were expecting a good response and were not disappointed with our first delivery of 5,000 leaflets by Mike, we are now planning further leaflet drops with Worthing Direct.
In the past we have received calls about our leaflets not being properly pushed through letterboxes, and one call reporting that some of our leaflets had been dumped – no such complaints have been received following deliveries by Worthing Direct.
I am also grateful to Mike for giving up his time free of charge to advise us on how to improve the layout of our leaflets, to make our offer and message clearer, which I am sure will result in even better response.
Phil Sexton, PRP Windows Ltd..
———————————–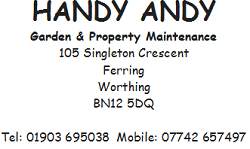 Just a short note to thank you for the recent distribution of my flyers, I have had a very good response so far and I know from previously delivering them myself that I will continue to receive further response over the coming weeks and months.
The level of response is similar to when I've delivered them myself, despite going out with four other flyers, so has proved to be very cost effective, whilst saving my legs!
I will certainly be looking to use you again in the future and will be happy to recommend you to others.
Regards, Andy Tomlin
 ———————————–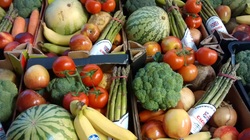 Sussex Fruit & Veg Home Delivery
Mike – you are awesome.* If only all businesses were so well thought out.
Great stuff so far, are you taking bookings for 2015 yet? If so, I'll book in another campaign of 40,000 commencing in March.
Ta, Dave.
* awesome? *blushes* – Mike.
 ———————————–
Worthing Direct Leaflet Distribution Services are proud to be members of the:


———————————–

Worthing Direct Leaflet Distribution Services covers the following towns & villages:
Worthing | Littlehampton | Lancing | Rustington | Southwick | Sompting | Ferring | East Preston | Angmering
———————————–