Worthing Direct Leaflet Distribution Services
Tarring Area Delivery Map
 Leaflets & flyers are delivered to a total of 5,000 households in the Tarring area.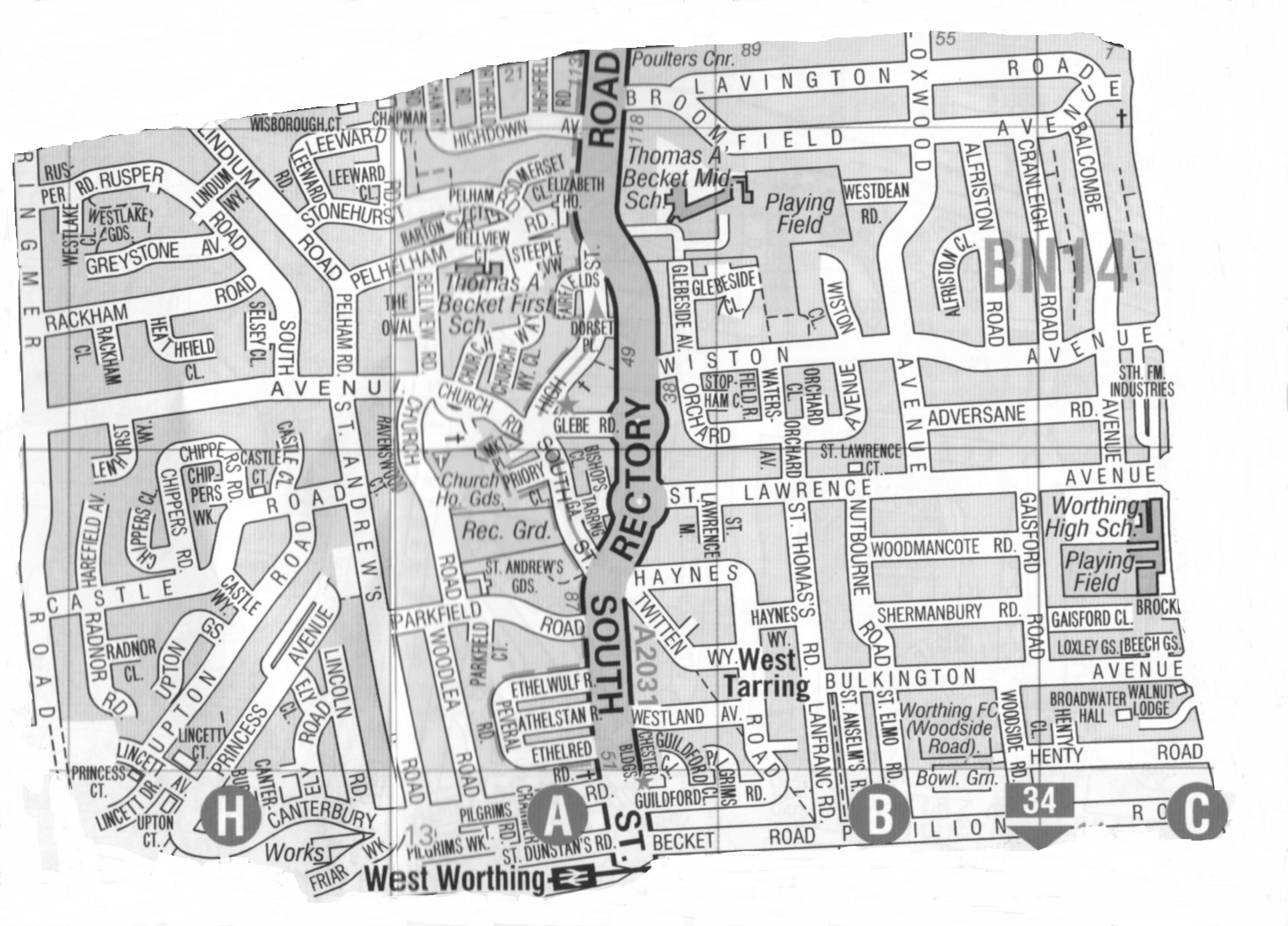 The Tarring delivery area sits in the middle of Worthing and is surrounded by several of our other delivery areas – Durrington & Offington to the north, West Worthing to the west, Broadwater to the east and Central Worthing to the south.
It is south of the A2032 (Littlehampton Road & Poulter's Lane), north of the main railway line, east of South Farm Road, both Ringmer Road & George V Avenue are included on its eastern fringe, and it includes part of the A2031 (Rectory Road & South Street).